SOUTH WALES SPARES
TEL : 01443 830616
BARGOED, CAERPHILLY
Welcome to SOUTH WALES SPARES LTD, we are a well established used car parts sales and previously a dismantlers.

Established in 2013 SOUTH WALES SPARES LTD are a leading online used parts provider to the UK using eBay as our main outlet but also providing a quality service to the surrounding area for trade and public sales where you will find our small but knowledgeable staff will aim to help you in anyway possible.
At SOUTH WALES SPARES LTD our main stock is FORD, VAUXHALL, RENAULT, PEUGEOT, FIAT, VW and CITROEN though we are always expanding our stock. we have stock from as far back as 1990's through to 2011 and its always worth a call to check what used car parts we have available.
If there's anything you need or don't see listed please ring.
All parts come with a 1 month warranty and the condition will reflect average use for the age of vehicle. Engines sold with 3 month limited warranty and gearboxs are sold with 2 months limited warranty, please inquire for details.
Warranties will always EXCLUDE any fitting costs incurred, while we endeavour to ensure all parts are tested but they are not new parts. All genuine returns will be honoured.
NO NEW CARS EXPECTED - STOCK FROM CARS BELOW STILL AVAILABLE ON THE SHELF
EVERY USEABLE PART FOR SALE

MAKE: VAUXHALL
MODEL: CORSA D
SPEC: 1.2 TWINPORT
FUEL: PETROL 5SPD
YEAR: 2008
APPROX MILEAGE: 87,325
COLOUR: RED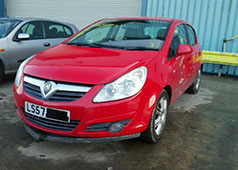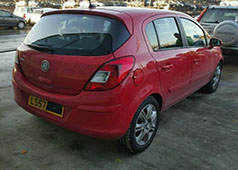 MAKE: VW
MODEL: GOLF MK5
SPEC: 1.6 16v
FUEL: PETROL 6SPD
YEAR: 2005
APPROX MILEAGE: 99,572
COLOUR: SILVER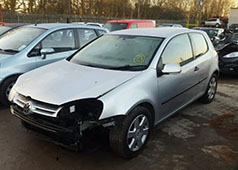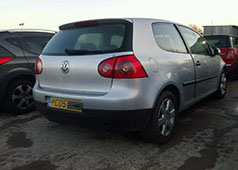 MAKE: SKODA
MODEL: FABIA MK1
SPEC: 1.9TDI VRS
FUEL: DIESEL 5 SPD
YEAR: 2005
APPROX MILEAGE: 158,403
COLOUR: RED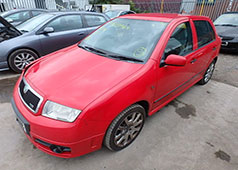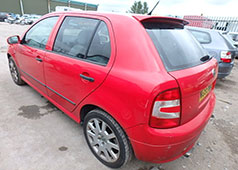 MAKE: PEUGEOT
MODEL: 1007
SPEC: 1.6 16v
FUEL: PETROL AUTO
YEAR: 2007
APPROX MILEAGE: 64,538
COLOUR: GREY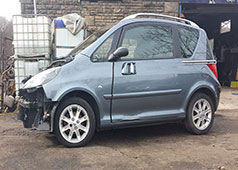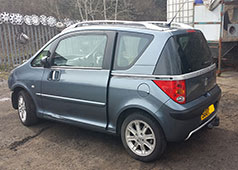 MAKE: FORD
MODEL: C-MAX MK1
SPEC: 2.0 GHIA
FUEL: PETROL 5 SPD
YEAR: 2006
APPROX MILEAGE: 80,700
COLOUR: RED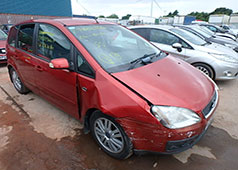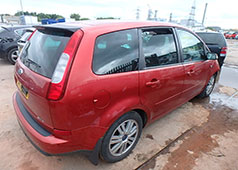 MAKE: FIAT
MODEL: GRANDE PUNTO
SPEC: 1.2
FUEL: PETROL 5 SPD
YEAR: 2007
APPROX MILEAGE: 70,174
COLOUR: BLUE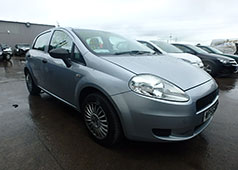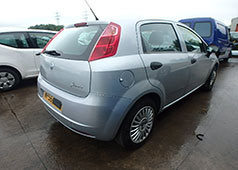 MAKE: PEUGEOT
MODEL: 207
SPEC: 1.4 16v SE
FUEL: PETROL 5 SPD
YEAR: 2006
APPROX MILEAGE: 105,460
COLOUR: BLACK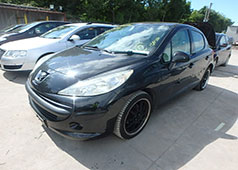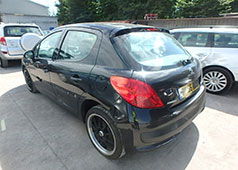 MAKE: FORD
MODEL: FOCUS MK2
SPEC: 1.6 TDCI TITANIUM
FUEL: DIESEL 5 SPD
YEAR: 2006
APPROX MILEAGE: 126,688
COLOUR: BLUE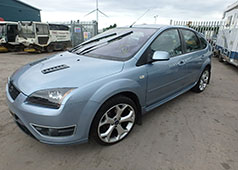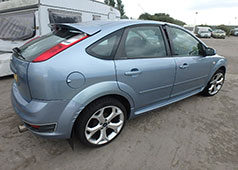 MAKE: VOLSWAGON
MODEL: POLO MK7
SPEC: 1.2 12v 55
FUEL: PETROL 5 SPD
YEAR: 2006
APPROX MILEAGE: 96,825
COLOUR: BLACK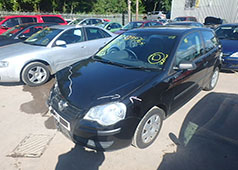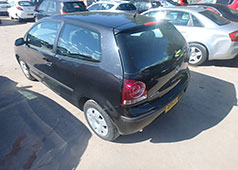 MAKE: VAUXHALL
MODEL: VECTRA C
SPEC: 1.9 CDTI 120
FUEL: DIESEL 6 SPD
YEAR: 2008
APPROX MILEAGE: 101,829
COLOUR: RED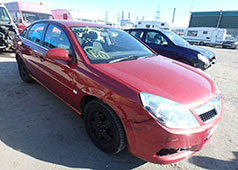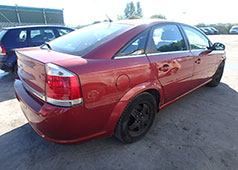 MAKE: VOLKSWAGON
MODEL: POLO MK6
SPEC: 1.4 TWIST
FUEL: PETROL 5 SPD
YEAR: 2004
APPROX MILEAGE: 79,762
COLOUR: SILVER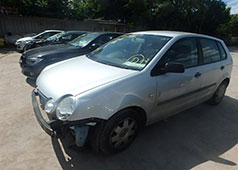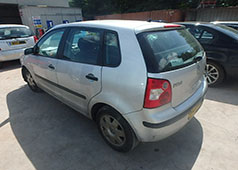 MAKE: VAUXHALL
MODEL: CORSA D
SPEC: 1.2 EXCITE
FUEL: PETROL 5 SPD
YEAR: 2011
APPROX MILEAGE: 30,404
COLOUR: BLACK